Get rewarded with points for completing all the actions below
Here at mid Antrim Angling Centre we're delighted to see our customers returning to us to take advantage of our great service , great prices and fantastic range of products . To say thanks for your support we're rewarding you with our Angling Star Rewards programme .
When you join Mid Antrim Angling Centre's Angling Star Rewards you earn points for every purchase made - no matter how small . It's free to join and you even earn for sharing on social media.
Start earning today with your next purchase . Register for an account and get an instant 200 point bonus - We even reward you for just being you with 200 points completely free on your birthday .
As soon as you reach the first reward level you can redeem your points at any time or build them up to get that major item of tackle you've been looking for and your points don't expire .
Sign up

Place an Order

Celebrate a birthday

Like on Facebook

Share on Facebook

Share on Twitter

Redeem Angling Star Points for Rewards
Turn those points in to rewards that you can use to make purchases
500 Angling Reward Points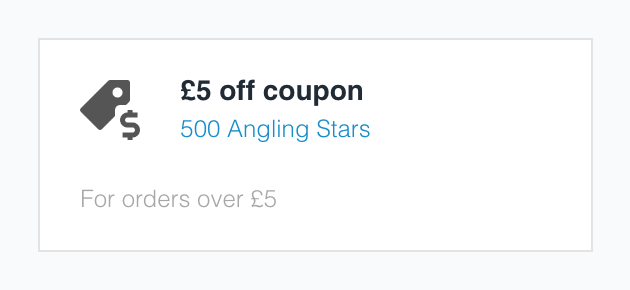 1000 Angling Reward Points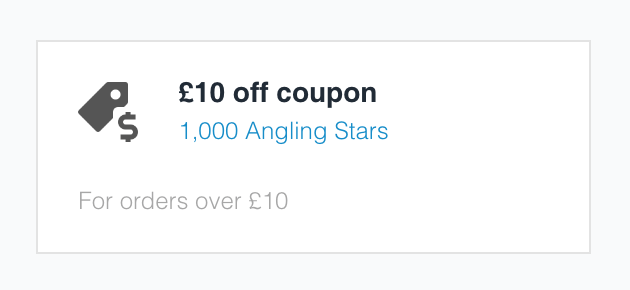 2500 Angling Reward Points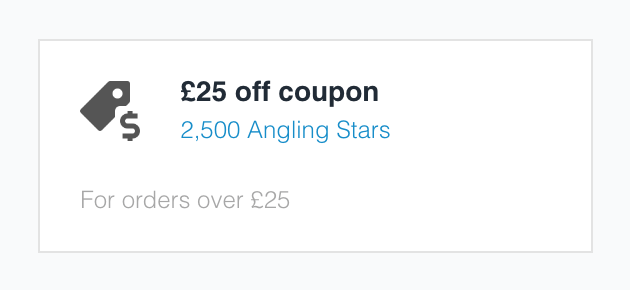 Mid Antrim Angling Referral Scheme
We also invite you to tell your family, friends and wider network about us via our referral scheme and both you and they can win more Angling Star Rewards
Login to your Reward Account and start sharing your referral link to begin earning more points today
Reward given to sender

Reward given to receiver